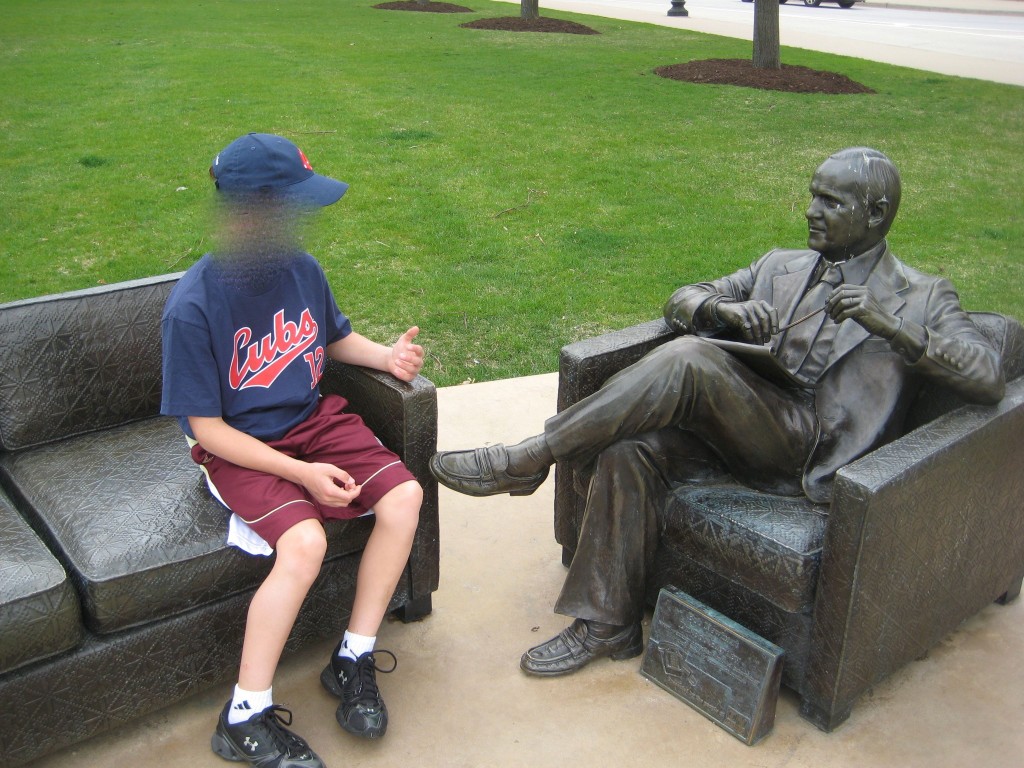 Our son turned thirteen last month.
We decided not to let him get a Facebook account.
Of course, it's not that simple, is it? As a social media professional, I had eyed this day for some time, wondering if working in social media meant that, of course, I had to have my kid trained and ready to go, right?
Not so fast.
While I am something of an over-sharer in my pursuit to understand social media tools, my enjoyment in using them, and the expansion of my professional/social circles, I'm not as eager to get my child involved as one might think. I do want him to use these tools, use them smart and use them well. just not now.
Does that mean other parents shouldn't let their young teens on Facebook? No, everyone makes their own rules and their own choices, and several friends have let their kids on at younger ages.
Privacy and safety certainly are concerns. While I'm not as extreme in worrying about such things as my friend Chris Penn, he has some point in this post. I do, however, have my own personal privacy policy. I will expect my son to follow it, and it involves a level of awareness and maturity that frankly isn't necessary yet.
One of those privacy rules is that I don't put pictures of my son (or other children) online unless they are behind some sort of password or "friends only" wall, with rare exceptions. How is that going to work if he is on Facebook? I know that as he gets into high school, the local papers covering sports and school and other local activities will make that rule irrelevant, but for now, I'll teach him to savor some anonymity.
Aside from privacy, there is a practical reason for not letting him on Facebook. Whom will he be talking to? The people he sees in school every day and already texts with? His teammates? He needs to put a compelling case for getting on and using Facebook in order to get on now (if there were a school or other project that involved putting together media or some other collaboration via Facebook, I'd love to help with that). "Daddy's on Facebook all the time" isn't enough of a reason (he tried that line of reasoning).
Back to privacy and child protection- there is a troubling aspect to Facebook letting 13 year olds on in the first place. Not sure I'm cool with that in many ways, and not sure I want to support that.
So, we bring this quesiton up again in two years when he enters high school.
How about you? Do you have kids? Are they on Facebook? Why or why not?