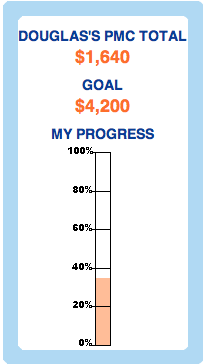 It is amazing how people come out to help each other for good causes.
First of all, thanks to all of you who have helped sponsor my Pan-Mass Challenge ride (you can still sponsor here: http://pmc,org/DH0159). We are just under 40% of the total goal of $4,200, and at $1,640 raised so far we have blown away the target I set for the end of March. Remember, 100% of the money wer raise goes to cancer research and treatment at the Dana Farber Cancer Institute in Boston, one of the premier facilities in the world for cancer treatment.
Another friend has come forward as well. Jonathan Moreland, a former colleague who now does social media work for the Boston-based Sokolove Law office, asked me to help raise awareness of their Ban Asbestos Now campaign.
Why? Well, I am pretty well aware of asbestos' link to cancer, and anyone's attempt to raise awareness is alright by me. I was provided information on asbestos and lung cancer, which is copied below.
So, to coincide with National Asbestos Awareness Week (the first week in April), for every signed letter on http://www.banasbestosnow.com received between 4/1 – 4/7, B.A.N. will donate $1 to my Pan-Mass Challenge ride (up to $1,000).
If you are so inclined, please give the site a visit and look over the petition. And thanks to Jonathan and his colleagues for their generosity. It is the least I can do to give their effort a little plug in return for their donations.
P.S. Spring is here– as soon as the Boston-area flood waters recede, it's time to hit the road for some real training!
Information about asbestos and lung cancer, courtesy of Sokolove and Ban Asbestos Now:
What is asbestos?
Asbestos is the name for a naturally occurring group of fiber-like minerals.  It is an extremely poor conductor of heat and electricity, so since the 1800's it has been mined and used in various insulation and building products such as roofing, flooring and fire-proofing materials.
Why is asbestos so hazardous?
Asbestos fibers tend to break easily and form dust. These airborne fibers are easily inhaled and swallowed, which can result in a number of serious diseases, including asbestosis, malignant lung cancer and mesothelioma, a rare form of lung cancer directly associated with asbestos exposure.  The chances of developing asbestos-induced cancers increase in relation to how much asbestos a person is exposed to and how long the exposure lasts. However, researchers have found asbestos-related diseases in individuals with only brief exposures.  Additionally, asbestos fibers can stick to clothing, increasing the risks of second-hand exposure and putting others at risk.  Many victims are exposed through their occupations, with construction, mining, manufacturing and shipbuilding traditionally being high-risk.
Other factors in the asbestos problem:
Asbestos is a known human carcinogen
More than 50 countries have banned asbestos, including the European Union.  Canada and the United States are the only two developed countries not to have banned the material
Asbestos remains a consumer threat today, still present in various building materials, tiles, textiles, insulation, piping, automotive parts and adhesives
While some asbestos-containing products have been banned in the U.S., many products that still contain asbestos must only be "labeled as such."  Additionally, people oftentimes are exposed when asbestos in existing products is disturbed, such as aging equipment or during demolition/renovation projects
The asbestos problem was fueled for decades by corporations knowingly hiding the hazards of the products from employees and customers alike.  As a result, the material was still mined, manufactured and used on a national, industrial scale as recently as 2002, when the last major asbestos mine in the U.S. shut down.  Despite these controversies, lawsuits and proven health hazards, asbestos is still legal to use in certain products
As much as advocating for the altogether ban of asbestos in the U.S., there is an urgent need for increased awareness of the asbestos problem, as well as education on how to properly handle the material
About mesothelioma
Mesothelioma's latency period runs 10-40 years, making it difficult to diagnose and identify
To date, there is no known cure for mesothelioma
There are approximately 3,000 new cases of mesothelioma in the U.S. every year.  However, this number continues to rise, as does the number of mesothelioma cases worldwide
In all, more than 10,000 Americans die each year from asbestos-related diseases