This is an ongoing series profiling some of the people I believe to be the real heroes of the Pan-Mass Challenge: the sponsors who donate their money to fund cancer research.
I have just $350 left to raise as I write this (with just 2 weeks left to go!), but I can't get there without help from more people like these Heroes. Please considering joining them by donating any amount to http://pmc.org/DH0159.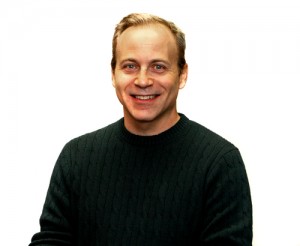 Warren Sukernek is one of those people I sometimes feel sorry for; a Red Sox fan who lives all the way across the country (in Seattle). He is also a member of the close-knit online community of PR and marketing folks, and I had the pleasure of meeting him when he was in town in July. You can see examples of his work and thinking at http://twittermaven.com.
More from Warren:

– Why did you sponsor me in the Pan-Mass Challenge?
Because it is a great cause and something that you are very passionate about.
– How did you first hear about the Pan-Mass Challenge?
When I lived in Wayland (Massachusetts), riders in their PMC attire used to take over routes 27 and 126 (note: we still do). It's one way to make an impression. Good thing I didn't know you then.
– Are you giving in the name or memory of someone you know who has had cancer?
Yes, in memory of my father who recently passed away from lung cancer.
– Name one interesting fact or story that makes you unique and interesting
Although I left new England for Seattle four years ago, I still feel as attached to the area as when I lived there. Ah, the wonders of social media and the Red Sox.

Warren, thank you for sponsoring me. And thank you, everyone who has supported the Pan-Mass Challenge in any way. Please consider joining Warren Sukernek to sponsor my ride and fight cancer: http://pmc.org/DH0159. Please feel free to pass the link to others as well.