Buried in the context of my last post looking back on four years of working from home was the fact that my retrospective was triggered by a career move. This month I joined the team at Scratch Marketing + Media, led by Lora Kratchounova out of Cambridge, MA. Aside from a daily commute to an office shared with flesh-and-blood colleagues, there are several other new things that excite me about the path ahead and how I got to this point: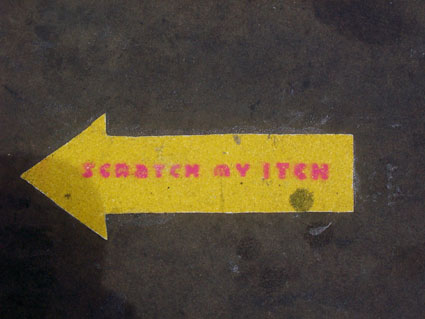 Working for a Smaller Agency: After several years of working for agencies with anywhere from 90 to hundreds of employees, I am back to working with a smaller group. There are advantages to any size company; in this case, I am looking forward to once again feeling directly the effects of everything we do, and being part of (and helping steer and create) something with so much growth potential.
Still on the Agency Side: As I talked to people about making my next move, I considered "in-house" options vs. staying on the agency side. Going in-house, for me, would necessitate my joining a company I could be passionate about; that would be the company I, as a communications professional, would be promoting 100% of the time, and I would have to mean it 100%. While I talked to very interesting companies I would have felt comfortable joining and sharing that passion, I opted to remain on the agency side – the main benefit being the variety of clients we work with. A side note from a job search perspective: it seems that agency jobs pop up faster and are easier to uncover than in-house positions. This may well be a factor of my coming from the agency side and that being where my contacts are, but I found the in-house side slower to develop.
Not Just PR, Not Just Social Media: Years ago, I was skeptical of separate social media departments at PR agencies, largely because I had been successful integrating social into larger PR and communications programs. I was shown that separate programs could exist and thrive, and dove into the world of being a social media specialist for four years. Still, in the back of my head, "specialist" didn't strike me as a my long-term future. As circumstances conspired to force a change, I am now going back to integrating the skills I have learned over the years- and expanding what I know about other related marketing and communications disciplines, aside from PR and social media inform the work we do at Scratch. I am looking forward to this variety and learning as much as anything else.
Networking is Still the #1 Career Tool: As we take advantage of online social networks, job boards and recruiters – and they remain important – I was reminded in this process that networking and creating and expanding our personal and professional relationships is still the primary way we make our way through the world of work; at least, it is for me. When I spoke with recruiters, the primary groups were those I knew through personal connections, and had kept in touch. Many of the job interviews I have had in recent times were not only the result of personal referral, but often began with a coffee (one recruiter told me he was fond of saying "Your coffee budget is unlimited") that uncovered a previously unknown opportunity. I am consistently amazed at how often that happens, and indeed a long overdue coffee meeting with Lora of Scratch was one of those cases. The important thing to remember is to keep these relationships alive even when we don't "need" each other to fill a job role.
I had been a bit reticent – and lax – in getting the word out about my change this time around. Partly because things happened quickly; partly because I dove into the first couple weeks of work at Scratch and want to make sure I am devoting my attention to getting comfortable in my new position; and partly because I didn't feel the need to broadcast my move in a way that assumed everyone cared (if you got this far, you do care and I appreciate it). Oh, and I suppose I have been a bit lazy too.
So, here I am; I am looking forward to Scratching out my new position (last pun, I promise), and to stop admiring from a distance what I can now help to grow and succeed.
Photo credit: "scratch 1″ by joathina on Flickr