Every year after the deadlines end and the results are public, I like to have a look at my personal fundraising efforts for the Pan-Mass Challenge, an annual 2-day bike ride across Massachusetts that raises money for the Dana-Farber Cancer Institute and the Jimmy Fund.
This year was special, as it was my 10th time doing the ride. Why do I keep doing it? For one thing, I keep hearing stories about people fighting cancer successfully with the help of modern research- something this event contributes to directly. For another, I still am surrounded by the memories of family and friends who have passed from cancer or still suffer from it, so know there is still more work to do to defeat the disease. If I can help even a little bit by doing one of my favorite physical activities, then so be it.
This year, the PMC broke its own record by raising $51 million in donations – incredible. For my part I pledged to raise $10,000 for my 10th ride – more than I had ever raised, but I thought it was worth the effort. So…how did it go?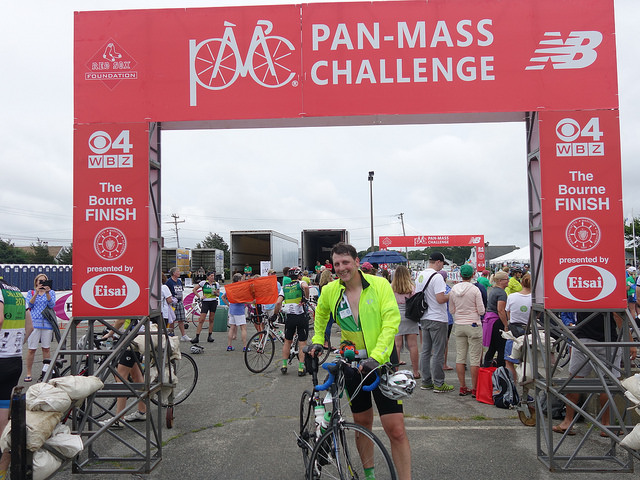 A New Record
With a lot of late donations, I surged past $10,000, to a total of $11,850 – not coincidentally, a total that brought with it the honor of being a "Top 10%" of fundraisers, as one friend gave a deadline-beating amount expressly to get me there.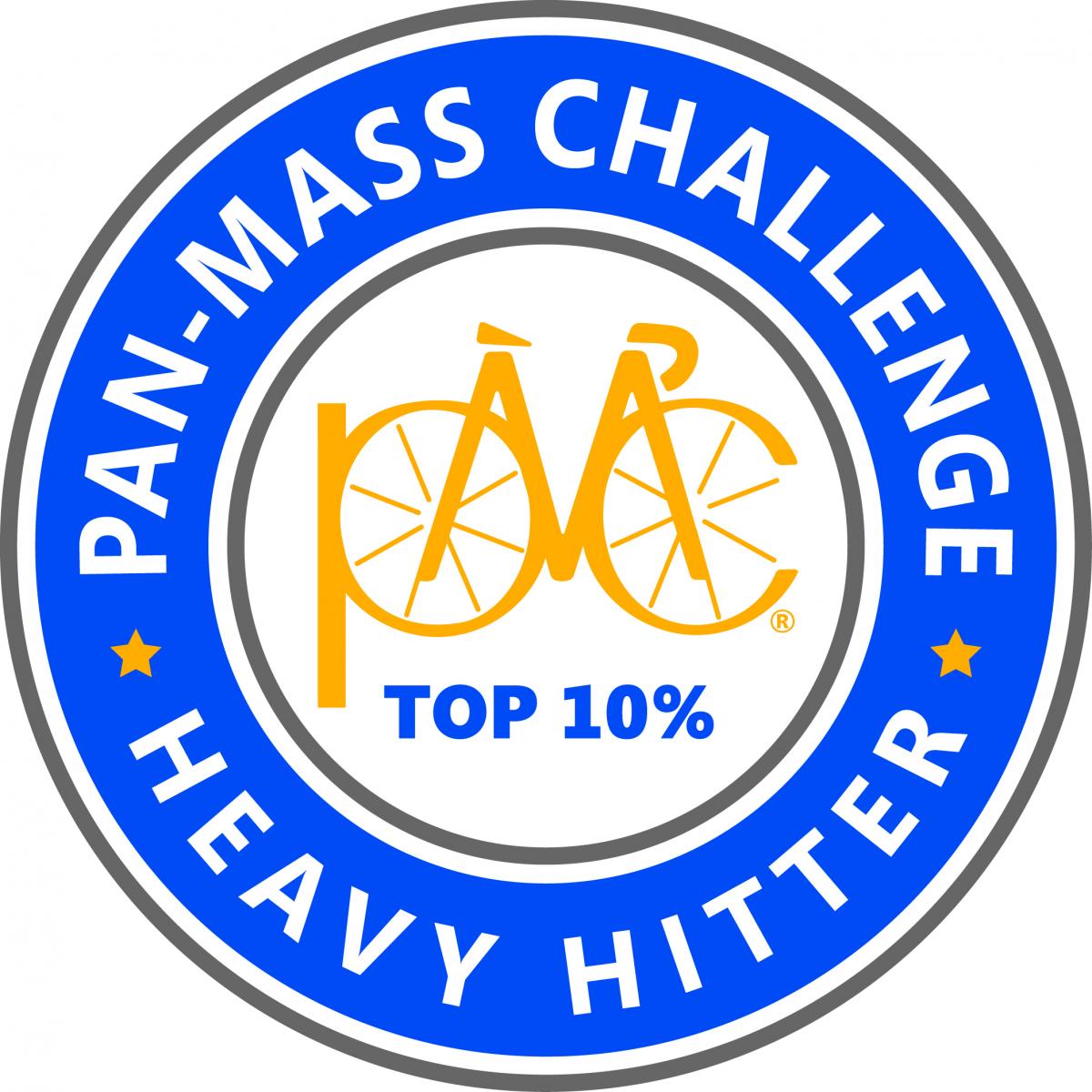 Also of note: this year's efforts brought my 10-year total to $79,161.98:
One last thing about the money- average donations went up; one large factor being people's response to my bigger goal, though a good economy never hurts. Most significantly, this year's average was more than $100, more than 30% above last year's previous high mark:
How Many People Donated?
I am fond of saying that I am just riding a bike and that it's the easy part. Though it is work to ask people over several months to donate, I maintain that the hardest work is parting with money for a cause to help others. As always, thank you so much for your donations! Once again. well over 100 people pitched in, a number that has crept up slightly the last three years, but has largely stayed even the last five years.
I am also, remarkably, relying more every year on the same people who return year after year to support the cause. This year 89% of supporters were repeat donors, with most of the new folks coming from the office (thanks, Stone Templers!)
One final piece of data: I have relied more and more on the later months, June through August, to raise money. It takes a little pressure off me to remember that the closer to the event, the better the response, so I don't need to send too much effort (or social capital) asking for money in the earlier months.
(That said, I have signed up for my 11th ride, and anyone can feel free to get in early at my fundraising page!)
I cannot do this without the generosity of my friends- but I know that those of you who donate do so knowing that 100% of your money goes straight to the cause (unlike a number of other charities).
Thank you, and I hope for another successful ride in 2018!