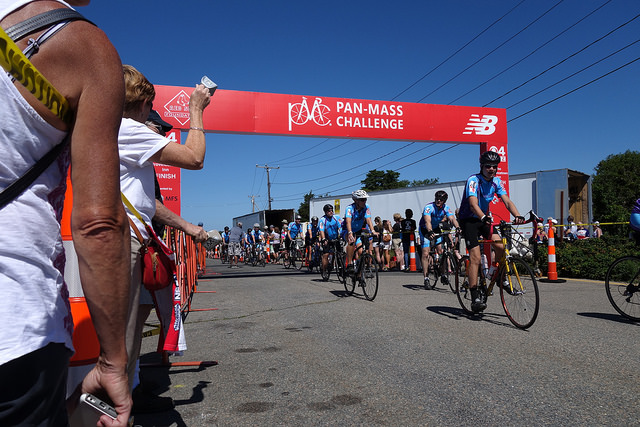 As 2016 ends, I would like to make my annual review of my Pan-Mass Challenge fundraising efforts. Every summer – the first full weekend of August – I join 6,200 other cyclists in this annual 2-day cancer fundraiser. This past summer, the PMC raised $47 million for the Dana-Farber Cancer Institute in Boston – rather than make me feel like my contribution is a small drop in the bucket, I feel that, with 100% of rider-raised funds passing through, that this effort is making a difference in finding cures and treatments for cancer.
This being my 9th ride, my fundraising graphs are starting to get a little crowded. It also means that with next year being my 10th, I have some extra motivation to change these charts a bit next year. Among my major observations this year:
I raised my second-highest amount this year, which was amazing and humbling. Raising the overall goal to $8,500 from $7,500 was probably the single biggest factor in raising more money this year. People react to a goal and are very focused on helping you get there. Once you pass a set number, the urgency drops pretty quickly.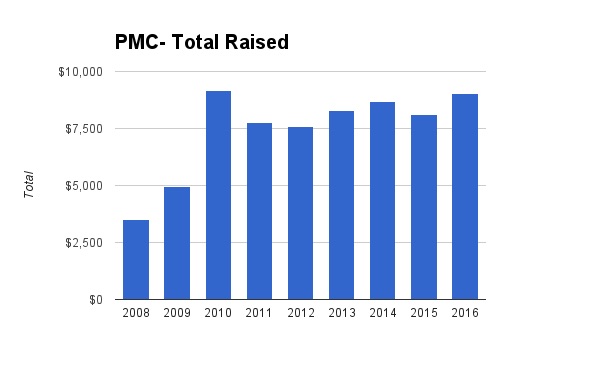 The average donation amount went up measurably this year, as well. I didn't specifically target larger donations, as amounts – even from the same people –  can vary from year to year, but it is also no coincidence the closest year to 2016 was 2010, the year I raised the most money.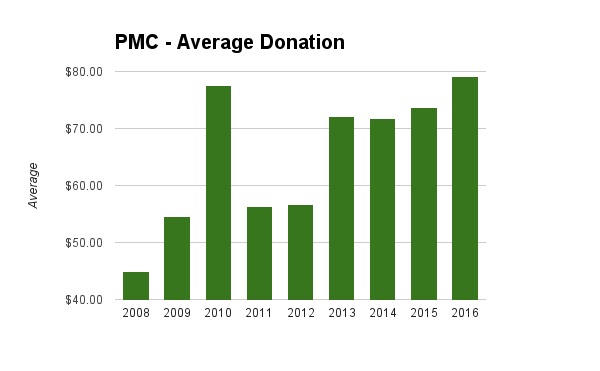 Total donors raised slightly, while the percentage of returning donors (vs new) remained steady, at around 85%. If I am to raise more next year, I will probably have to figure out some clever ways to attract new people to the cause.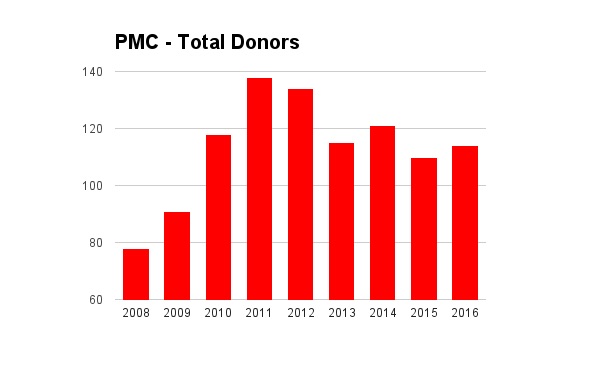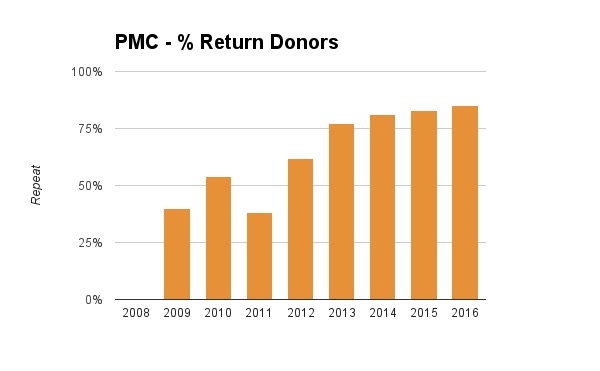 These graphs are new this year; while they carry no surprises, they show that, with few exceptions, the most donations come in June to August (usually ending the first week of August but including donations as late as October 1). The difference has become more pronounced the last few years as I recognized this and focused my fundraising requests largely on those last two months leading up to the event, with no negative effect on my fundraising.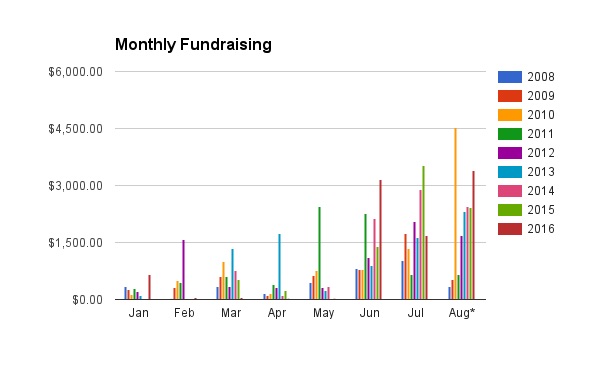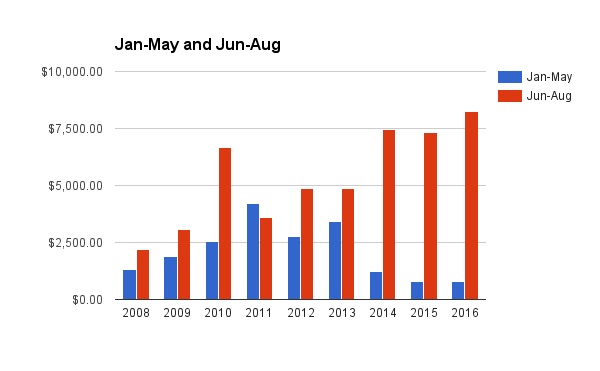 Again, next year is my 10th ride, and 10th consecutive ride. To mark this achievement, I will set a goal of $10,000 next summer. That would be more than I have ever managed to raise by myself in one year; it would also put me over $77,000 raised in the ten years- not a round number or anything, but something that makes me thankful for all the friends and strangers who contribute over the years. I shall have to think of some special ways to make sure I meet this new goal, but I have time.
As ever, a huge thank you to everyone who helps me along the way, from donations to help training to simple good wishes. Here's to another successful event in 2017!