This week's topics inspired in part by my participation in the revived Media Bullseye Roundtable podcast. Always a pleasure to chat with Chip Griffin about media and communications topics.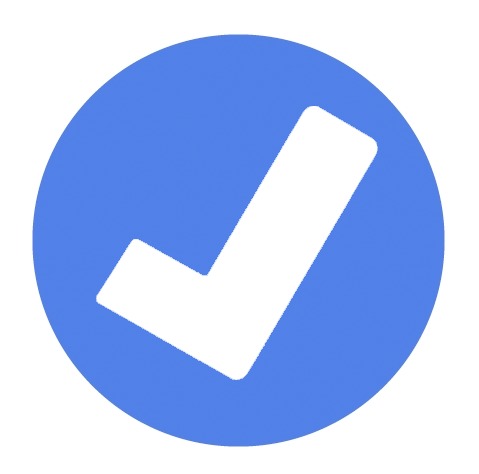 …and the Beast Shall Bear the Mark of the Blue Check…
I like the idea that Facebook is using its own bully pulpit to restrict how sponsored content is disseminated, by allowing only verified accounts to post sponsored content such as "affiliate links, ad images, links to info about (other's) products or services."
But wait, that Search Engine Journal link above suggests the new policy is restrictive; after further reading (perhaps Facebook's actual post?), it seems more that Facebook is opening up sponsored content, though only to verified accounts to control access, and with easy disclosure tools, as making it easy is the best way to ensure disclosure. From that angle, I actually like it.
As a regular Joe, I have to ask: does this mean I should assume anyone with a verified Facebook account – not just actual celebrities with a mass audience – will be pimping out space on their page? Should I just avoid such people?
Also: a friend pointed out that the Facebook checkmark is white, not blue. I'm not changing the headline.
This week in "Marketing Lessons From…"
Oh, my. They just keep on coming. As a Celtics fan, I am proud to have nothing to learn from the just-retired NBA star Kobe Bryant, but if one must, here is what I learn about marketing (not just AdWords) from Kobe:
Take as many shots as possible, then point to the total successes and not your success rate. Everyone will think you are a hero.
If you have irreparably tarnished your brand, change your logo (or number).
Give yourself your own nickname (actually, don't do that. Don't ever do that. It's the only rule of nicknames: you don't get to give yourself one. I refuse to recognize "Black Mamba").
That's it. Other than that, it's too much to hope that these "marketing/advertising/PR lessons from X" post will stop giving me fresh material.
What Kobe Bryant can teach you about succeeding with AdWords
Podcasting is Growing, But Is There an App to Support it?
The New York Times had a lengthy article on the state of podcasting last Sunday. While it seemed focus on "big time" podcasts such as those by or related to National Public Radio, it did point out that Apple's podcasting tool seems to have been abandoned as-is after being built about a decade ago, and lacks in features for podcasters (some of who want download and listening data).
As a podcast listener, I'm more interested in what would make things easier for more people like me to listen to them. Currently, using existing apps like iTunes and DoggCatcher (which I use on Android) is a little too complicated and clunky.
I do see hope in putting podcasts in apps where people listen to other programming – going where they are instead of thinking of podcasts as a whole new medium- but TuneIn, the radio app, is focused on streaming rather than asynchronous listening, while Spotify, a more interesting possibility, has a new directory that is not comprehensive (unless you want those NPR podcasts, I'm sure those are there).
Listening habits need to settle in- and apps need to account for downloads and streaming in balance. Otherwise, I will continue to justify my earned cynicism on stats showing how much podcasting is surging in popularity.
Twitter Data and the Government: Principled Stand or Grandstanding, um, Stand?
In another item from the Media Bullseye podcast, I spoke with Chip about Twitter's revoking government access to a data mining tool of which it owns a 5% stake. Is it a principled stand, a PR move (in the wake of the Apple/FBI iPhone hacking standoff), or simply a pragmatic business move hidden by one of the former? That Dataminr analyzes already public Tweets makes this more puzzling: what exactly is Twitter (and Dataminr) withholding access to, apart from the ability to more quickly analyze Tweets. I don't know.
This Week In Stuff I Saw Lionel Menchaca Post: Instagram Redesign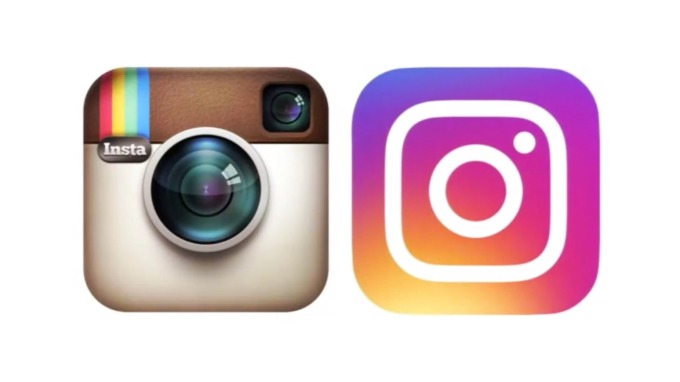 Instagram's big redesign goes live with a colorful new icon, black-and-white app and more
All I can take from this is the old Polaroid Camera-style logo had to go, as the "retro-photo" image of Instagram gives way to a more modern image. But I am a simple country blogger, not sophisticated in the ways of logo and app design. It's just refreshing that I haven't seen a lot of "this new logo sucks" crabbing that is typical in social media (or have I missed it? Don't tell me).
h/t Lionel Menchaca