When people kvetch about getting "Generic" connection requests on LinkedIn, I tend to roll my eyes -and not just because I roll my eyes a lot.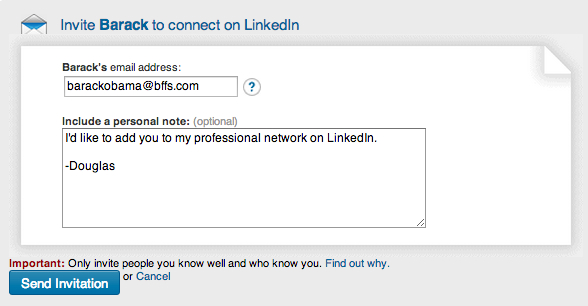 The "generic" appearance of these invitations doesn't bother me. The context of the invite is enough. If that context is lacking (I don't know the person) or is inappropriate (I have reasons not to want to connect), then I ignore. If it's a person I already know and want to connect with – the very basis for accepting such a connection – then I don't care what the invitation says. It could say "Teddy bear Romulus keezer basketball spy" – or some other random nonsense – it really doesn't matter.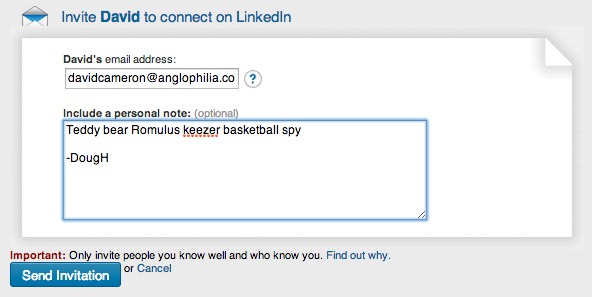 Perhaps LinkedIn will change the way we connect; I suggest removing the default "greeting" altogether, while keeping the option for a customized one. LinkedIn telling me "Bob" wants to connect is enough for me. If the request is warranted, I probably know why anyway.
Stop kvetching. There's plenty to complain about out there (right?); I don't think this is one of them.