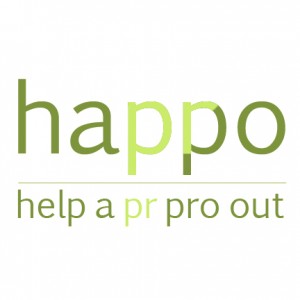 It has been fun being involved with Help a PR Pro Out Day, and now the day, February 19, is upon us. Be on the lookout for the "#happo" hash tag on Twitter (and the #happobo tag for Boston) particularly between 11 am and 3 pm ET, as well as a number of blog posts like this one. Also, here in Boston we are holding an informal HAPPO networking lunch, with space and pizza generously provided by CHEN PR.
The purpose of HAPPO is to connect job-seeking PR professionals with potential employers, and to that end I have let some Boston-area participants take some space here with brief profiles. Also, employers that are hiring have provided me with links to their openings (please scroll to the bottom to see the employers).
If anyone, employer or PR pro, wants to connect and hasn't done so directly, I am certainly happy to help. I can be reached at doughaslam (at) gmail (dot) com, or on Twitter at "DougH." If you are a PR Pro or employer who would like to add your name to this group, just jump in in comments. I'll also add any employers who jump in over the course of the day; and again, don't forget the Twitter stream!
*I should note that there are some PR pros who do not wish to be so public for various reasons, but are still looking for opportunities and have stories every bit as good as the ones outlined here.
HAPPO PR Pros:
Amy Bernstein
http://www.linkedin.com/in/amyebernstein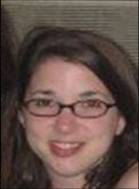 Amy is an energetic young professional who hopes to "hit the ground running" when she finds a full-time job in Public Relations and Marketing. She is results-oriented and has held several positions in the PR arena where she can show proven results. Amy's biggest desire when she finds a new position is to learn and absorb as much as she can. She is interested in working for an agency or a private company where she can learn from the best.
Bonus– Amy has her own HAPPO blog post here.
Kristin Grages
www.linkedin.com/in/kristingrages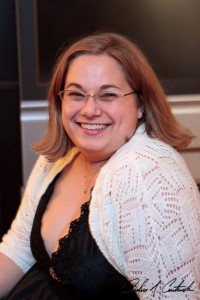 Diverse experience, singular dedication.  With my depth of agency experience, I have the background to handle the varied needs of clients from any vertical market.  As a former in-house marketer, I know what the client needs and how to manage and exceed their expectations. These has taught me one thing, PR is there to grow business, to boost sales and to increase positive experiences with our clients' businesses. A team player with a unique perspective.  As the goalie for my hockey team I have learned that you can't win a game by yourself but you can lose it all on your own.  Being a team player means trusting the people around you and ensuring they have put their trust in the right person as well.  Whether it is training junior staff in best practices or merely setting a good example with my own hard work, I strive to create an environment of positive productivity. A multitasker with an organizational system all her own.  Managing up to eight accounts during my agency days, and a multimillion dollar company's entire marketing and pr strategy during my in-house days, I learned very quickly to prioritize and be flexible.  Concise recordkeeping and deadline management were critical to my sanity and workload.  Just as important was the ability to put both of those aside when something changed.  Whether it was a service malfunction or a CEO's whim to submit for an opportunity she passed on months ago, flexibility is just as crucial as prioritization when it comes to successful PR.
(Note: Kristin is a former colleague of mine at Topaz Partners)
Jenna Glynn
http://www.linkedin.com/in/jennaglynn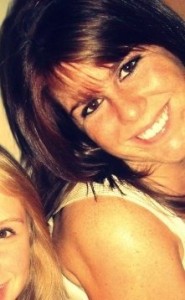 Junior at Boston University majoring in Public Relations. Currently spending the Spring 2010 semester in Los Angeles "studying abroad" and interning. Open to all aspects of PR though mostly drawn to consumer PR, brand building and corporate public relations.Loves to tweet, blog and Facebook. Eternal Boston sports fan! What I'm looking for: Summer internship (preferably paid) in Boston area. Willing and eager to get my hands into anything PR and soak up as much experience as possible before graduating in Spring 2011.
Cassie Goldstein
http://joninathelittledove.blogspot.com http://www.linkedin.com/in/cassiegoldstein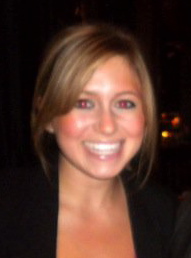 I am a senior at Indiana University majoring in journalism with a minor in political science. My concentration in my degree is public relations. Although I have been living in Bloomington for the past four years, I originally hail from Newton, MA just outside of Boston. I am eager to get back to city life! I am a passionate dancer, sushi lover (I am travelling to Japan in March with an International Public Relations Course), big sister and friend. For after graduation I am seeking an entry-level position or internship in public relations. I have a particular interest in the corporate, consumer and healthcare sectors. I would like to be heavily invested in social media outreach as well.
Nelly Liu
http://www.linkedin.com/in/nellyliu.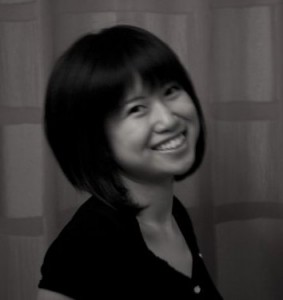 I am a recent grad from Boston University with an MS in Public Relations and am a native Chinese speaker. I am looking for job opportunities in social media/Asian relations/communication strategy consulting/integrated marketing/PR in the Greater-Boston area.
Expert in Asian Relations Grew up in Shanghai, China, I have excellent communicational skills in English, Mandarin and Shanghainese. I am extremely familiar with the Asian culture and have huge networks in China. Those qualities have helped my previous employer establish the first proprietary panel of mainland China luxury consumers to analyze the attitudes and consumer habits of Chinese luxury buyers and develop business strategies for luxury companies. I want to continue being the liaison between China/Asia and the US. I can help international corporations/agencies that have Chinese clients/are interested in the China market/want to boost its business in China.
Passionate about Social Media I believe that social media is more than simply using Twitter, Facebook or Youtube. The true power of social media is in using those tools to engage in conversations with a target group to help a company meet its business goals. I have worked on a variety of social media projects including social media strategy development, viral video/Web site content production, a white paper on crisis communication in social media, social media campaign design and management, and the planning and management of an online video contest.
Positive Attitude Towards Work I am a fast-learner and always bring to the team my energy and enthusiasm. I am not afraid of taking risks or seeking new challenges, and I always do what it takes to make my project succeed. Never never give up!
Chet Murray
http://www.linkedin.com/in/chetmurray
Having been laid off from my prior agency due to the turbulent economy, I am excited for what lies ahead in my career.  I am a seasoned PR pro with multiple years of experience representing a vast array of clients in technology and financial services.  Working at Nicoll Public Relations for more than two years, I was responsible for developing strategic media relations campaigns for upper echelon consumer electronic manufacturers.  I spent considerable time crafting carefully targeted pitches for varying media outlets from the New York Times to WWE Magazine to influential bloggers.  I had the pleasure of planning and executing trade shows including the International CES, the world's largest consumer technology tradeshow. Eaton Vance Corp., a mutual funds firm, is where I started in PR.  As a member of the corporate communications team, I was responsible for drafting press releases, fact sheets, articles, media advisories and other documents on behalf of the company.  I also contributed content for the monthly newsletter and participated with other forms of cross-company communications. I am looking to build upon my experience and utilize my skills with either an innovative agency or a company that is striving to enhance its communications team.  My consistent work ethic with a proven ability to get results will be an asset for my next employer.
Summer Walker
http://www.linkedin.com/in/summerwalker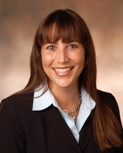 Looking for: AE position at a Boston-area agency As a Senior Account Executive at a full-service public relations agency, I've spent the last four years monitoring industry trends, writing press releases, pitching media, and developing talking points, key messages and media lists. I believe truly effective PR is born out of thorough research. Whether it be for marketing plans or RFPs, analyzing industry trends or building blogger relationships, I specialize in producing quality research that helps exceed my client's PR goals. I have worked with clients in a variety of industries from non-profit to hospitality. I have won Awards of Distinction and Judges Awards in both local and state level Florida Public Relations Association's Image Award competitions. In 2007, I was honored with the Jefferson Award for Public Service for work with BETA Center, a Central Florida non-profit.
EMPLOYERS
The following employers have explicitly told me they are keeping an eye on HAPPO and have openings. I'm sure (I know) there are more!)
CHEN PR
Careers link: http://www.chenpr.com/careers.htm
Cone Communications
Careers link: http://www.coneinc.com/careers/index.php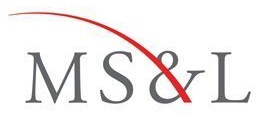 Manning Selvage and Lee
Careers link: http://www.facebook.com/mslboston?v=feed&story_fbid=303891977229&ref=mf
HAPPO shouldn't end on HAPPO Day. build your networks to last!