I have been hearing about J.C. Hutchins' "7th Son" thriller trilogy for a while, as the author has distributed his books, unconventionally, online via social media. Especially endearing to me, with my history in radio and audio drama productions, was that this was originally distributed as an audio book. I credit friends such as C.C. Chapman with keeping J.C. in view.
Now, the first  7th Son book, "Descent," is on book shelves, in honest-to-God paper and print. (I know, how old school). Congratulations, J.C.!
Also, I was lucky enough to be asked to mark the release of "7th Son: Descent" by offering a 10-Chapter PDF special edition of the book right here form this blog. It's my pleasure to pass this along, and Political conspiracy? Cloning? It's all here. I hope any science fiction/thriller fans will have a look!
To get the special edition of "7th Son: Descent" just click the book cover below: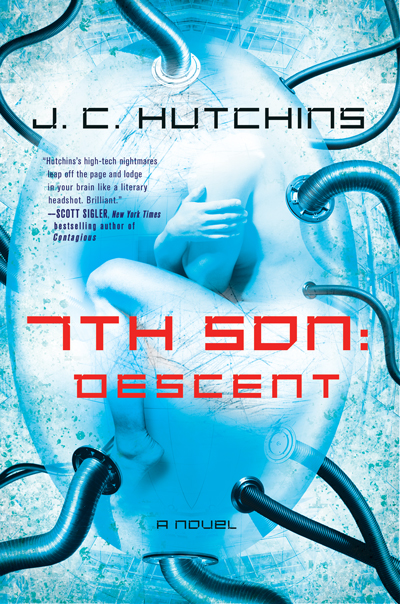 Disclosure Note: J.C.  & Co sent me an electronic copy of the full book. I have not read it (you will notice this post is not a review)- yet, but have been impressed independently by his promotion of the series over the past few years.