PR People "Surprisingly" Ethical
First of all, to whoever wrote that headline. I have a "headline writer" prize for you. I hid it in a dark alley downtown, you just need to go pick it up. Seriously, I agree with Jeremy Pepper;only the PR industry could take some good news about itself and take a match to it. however, the survey (also written up intelligently by critical PR industry watcher Tom Foremski) should be a source of cheer to people in the PR profession, and young pros considering a career therein. Let's try not to screw up the next one, OK?
How Can Anyone Follow 10,000 or More?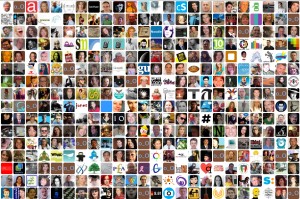 Robert Scoble asked the question. The answer? You don't. I don't like to answer that question myself. "Follower" counts on social networks are not a guarantee of attention. Nor are they an endorsement (as Chris Brogan points out). for me, they are touchpoints, potential meeting points for ideas, quips, and people. The more touchpoints, the better. "Real" following? That's more hand-to-hand. Scoble nuked his Twitter following but still built it back up to a few thousand.. That;'s much fewer than he had, but most sane people can;t closely follow that amount, or any more than a couple hundred (how about 300, a number that is partly based on experience and partly pulled out of my butt).
The Real ROI of the Press Release
I like this article by Drew Kerr, as it brings up questions about the purpose of the press release. Working for the agency that thought up the Social Media Press Release Template, I better have an opinion. Press releases are for SEO and for track record. They are not pitches., but yet their distribution should have some targeting, to create as many relevant touchpoints (see last paragraph) as possible, to supplement the hand-to-hand (again, see above for analogy) work of pitching the most sought-after media targets. That's short, I'll stop there.
PR Should Be in Charge of Social Media? Sounds Good to Me
Erik Schwartzman recently announced a report sponsored by his iPressRoom, Korn/Ferry, and the PRSA, part of which  saud:
"Public relations leads marketing in the management and oversight of all social media communications channels within organizations."
That's an answer to the frequently-batted-around question of "who owns social media?" I'll buy that- 1st, because I'm a PR person so yay team, but also because I think of social media as communications channels. But of course I think that, I'm in PR. Marketing, sales, customer service and (shudder) advertising all have their say– it all depends on the goals of the company, right? but when in doubt, leave communications to the communications people. I'll gladly leave lead-generation, customer service, and making creepy spots starring fast-food mascots to the appropriate experts.
Facebook Buys FriendFeed, Tr.im Buys the Dirt Farm- Wait, I'll Tie These Two Together
After all, this is not the "Social Media Top 6." Take the point from Dan Frommer's take on the Tr.im shutdown; if you're not hosting the great service, have a backup plan- don't stake your business on uptime you can't control. Friendfeed? I can't imagine Facebook will keep the standalone site running, but even if I'm wrong, what's your backup if you rely on FriendFeed for your social network? This is a real lesson for heavy Twitter users (looks in mirror).
Update: I guess Tr.im came back from the dead, at least for now.