This is an ongoing series profiling some of the people I believe to be the real heroes of the Pan-Mass Challenge: the sponsors who donate their money to fund cancer research.
We have reached my minimum fundraising goal, but we can still use help from more people like these Heroes. Please considering joining them by donating any amount to http://pmc.org/DH0159.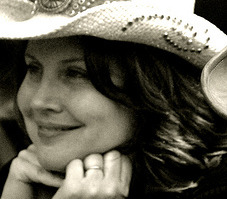 Kellye Crane is another one of the member sof the online PR community that I have not met, but feel like I know as a group of supportive friends (just see her comments below). She blogs at Solo PR Pro, and adds more here:
– Why did you sponsor me in the Pan-Mass Challenge?
I've never met Doug in person, but I'm a huge admirer of his work and leadership in PR and social media. (note: I'm tempted to edit this– it's too much- but at the risk of seeming immodest, I won't- it's the leadership I find in others like Kellye that makes me better. I'm just a member of the community) How does someone with such a high professional workload also undertake something like the Pan-Mass Challenge? I'm in awe. Giving a donation to benefit cancer research is the least I could do.
– How did you first hear about the Pan-Mass Challenge?
I actually did become aware of the PMC through your ride. Connie Reece (of the Frozen Pea Fund) is a great friend, and the fact that she's such a supporter speaks volumes.
– Are you giving in the name or memory of someone you know who has had cancer?
The gift is for many. In one dreadful 12 month period, I lost my father, a dear aunt, and one of my best friends to different forms of cancer. Three years later, not a day goes by that I don't think about the bravery of these loved ones, and I know we must make eradicating cancer one of our top priorities.
– Name one interesting fact or story that makes you unique and interesting
Ouch, the pressure! Perhaps it's interesting that I had visited all 50 U.S. states by the time I was 13. With the exception of Hawaii, all of the traveling was done by car and almost exclusively via America's campgrounds. As an adult, I always say I've met my lifetime quota for camping – no more Coleman lanterns for me!

Kellye,, thank you for sponsoring me. And thank you, everyone who has supported the Pan-Mass Challenge in any way. Please consider joining Kellye Crane to sponsor my ride and fight cancer: http://pmc.org/DH0159. Please feel free to pass the link to others as well.