This is an ongoing series profiling some of the people I believe to be the real heroes of the Pan-Mass Challenge: the sponsors who donate their money to fund cancer research.
I have just $1,300 left to raise as I write this, but I can't get there without help from more people like these Heroes. Please considering joining them by donating any amount to http://pmc.org/DH0159.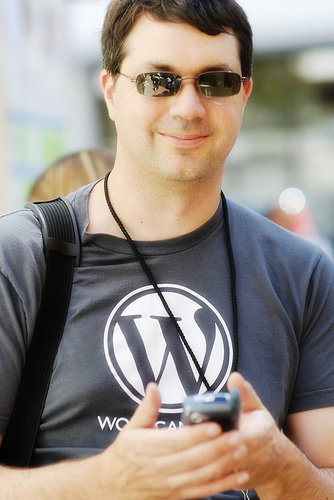 John Potter
One of the great parts of fundraising online via Twitter and Facebook is that people I hardly know jump in and help. It's one thing to ask a friend to donate money, but how do you go beyond that circle to reach fundraising goals? What makes them join the circle? Chances are, I will get to know these people- and there are several of them- -better down the line after making this connection.
John Potter, one of the people behind the new site MoneyWatch (http://moneywatch.com), is one such person in this group. In fact, he leads the tech group for CBS Interactive Business Media (Moneywatch, BNET, ZDNet and TechRepublic).
John kindly answered my other questions as well:
– Why did you sponsor me in the Pan-Mass Challenge?
Saw it on your Twitter, and I've sponsored people in the past.
– How did you first hear about the Pan-Mass Challenge?
I'm a long-time Massachusetts resident who relocated to Palo Alto four years ago. I first heard about the Pan Mass challenge years ago when I sponsored a co-worker who was riding in it.
– Are you giving in the name or memory of someone you know who has had cancer?

In memory of my late sister-in-law Emily Potter who died of breast cancer.

John, thank you for sponsoring me. And thank you, everyone who has supported the Pan-Mass Challenge in any way. Please consider joining John Potter to sponsor my ride and fight cancer: http://pmc.org/DH0159. Please feel free to pass the link to others as well.