Mobile post sent by DougH using Utterli. 
 Replies. mp3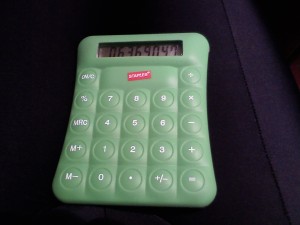 Between cycling, fundraising for the Pan-Mass Challenge, and generally being on the social networks, I'm pretty comfortable with numbers. By that I mean setting goals, asking for more, getting as much as possible.
In social media, there is a lot of backlash against "quantity." "Quality" is first, right? But you don't get quality without some quantity, and you need to pan a lot of dirt to make sure you get some gold.
Numbers make goals, even if it's not all 100% clean in the quantity:
More Twitter followers means more good followers (yes, you have to do a little work to search and filter)
More miles means getting in better shape to ride (you have to ride all of them, not just the "good" ones- -whatever that means to you)
More fundraising appeals means more funds raised (by the way, you can support me in the Pan-Mass challenge at http://pmc.org/DH0159)
More business cards collected at a live event means more good contacts made (you will get better at it as you do it more)
Finding quality is hard work. Don't take this as an excuse to spam and scam, but don't be afraid of going after numbers.