This is an ongoing series profiling some of the people I believe to be the real heroes of the Pan-Mass Challenge: the sponsors who donate their money to fund cancer research. Please considering joining them by donating any amount to http://pmc.org/DH0159.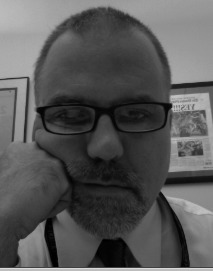 Mark Story is one of the great group of PR educators I have gotten to know through my social media ties. He teaches at Georgetown, blogs at www.intersectionofonlineandoffline.com, and has shown great caring in how he has shown his support for my PMC efforts.
More from Mark:
– Why did you sponsor me in the Pan-Mass Challenge?
You are undertaking a noble and wonderful cause and are pushing your healthy body to its limits while children with cancer fight their own heroic struggles with their frail bodies. In short, you are part of a group of people with health and good fortune lending some good karma to children who need it most. And I have participated on Jimmy Fund events in the past.

– Are you giving in the name or memory of someone you know who has had cancer?
Lauren Garger, a little girl whom I honored in a childhood cancer fundraising event last year. She is thankfully healthy for the moment.

– Name one interesting fact or story that makes you unique and interesting
I met Ross Perot once and am 5'7″ tall. But I am WAY taller than him.

Thank you, Mark! And thank you, everyone who has supported the Pan-Mass Challenge in any way. Here's the link for you to sponsor my ride and fight cancer: http://pmc.org/DH0159. Please feel free to pass the link to others as well.