Has Obama broken a social media promise? – I have been very skeptical of the idea that President Obama's will be a "social media" administration. Federal government seems to me the last fortress against transparency and interactivity- at least where it comes to adopting new methods- not to mention there are a lot of things a president could not be transparent about in the name of national security. Putting the Saturday addresses on YouTube seems a no-brainer– podcasting them, making them downloadable, I can see that. The fact that there is a blog, and a Director of New Media, Macon Phillips, is pretty cool though. It's more than I expected, but probably less than others had. Just don't expect Obama to "@" you on Twitter.
(By the way: more thorough piece on the topic from Jen Zingsheim at Media Bullseye).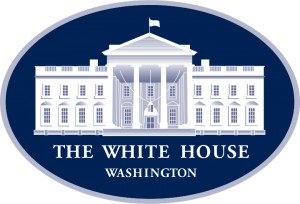 A Quick note About the Inauguration: Relying on streaming video and the Web in general to capture major world events- the ones that millions of people drop everything to observe? My experience Tuesday leaves me thinking the Web is still not ready for true prime-time mass adoption. No stream worked in our office- we all retired to the building cafeteria to watch on CNN. When you have TV, use it. As intriguing as the Facebook application was, the Web's performance in general just didn't cut it. It was like trying to use Twitter during Steve Jobs' iPhone unveiling.
Echo Chamber or Lazysphere? Peter Kim is doing a brave thing in exhorting people to break our social media discussions out of the echo chamber. Brave because it's comfortable to talk amongst ourselves and continually prove how smart we are about social media, and easy to say "No!" if someone asks us to turn things outward. This is the big challenge for those of us using social media; using it "to transform the way we live and work." What I really was interested in in the second post linked above, was Peter's reference to the "Lazysphere" – people don;t read things through. On the one hand we could cater to that impulse and produce lazy content for mass consumption- or, we could call on what i like to call the "responsibility of the audience" to read critically (what I often harp on) and to read thoroughly (probably more of what Peter's emphasis is here). Wouldn't that create a niche of committed audiences rather than an echo-chamber-busting mass appeal? Maybe the key to getting out of the echo chamber is creating those niches – new niches. Of course, I merrily continue writing about social media– but it is part of my work.
The Best Thing About blogging? More PR People See Things from a Journalist's Eyes. Rohit Bhargava has a nice post, "What All PR People Should Know About Journalists," which brings perspective more PR people have that they didn't 10 years ago; many of them are getting pitches from other PR people and can see some of the industry's worst practices first-hand. I'm just glad I have avoided the "PR bloggers getting pitched" crowd to this point.
Also, Rohit followed up with a "What Journalists Should Know About PR People" post. Great info in both posts– I know PR people are reading, but not sure enough journalists will admit to reading this (I dare you to comment there if you are!) for me to hope for a serious rapprochement.
Isn't it time to Retire the "It Needs to be in Print or It Isn't Important" Crap? Ten years ago in public relations, clients would often dismiss online placements if they didn't appear in print also- there just wasn't much authority in bits compared to ink. When I returned to agency life four years ago, it seemed that prejudiced had all but disappeared. Was I wrong? This video (from RealWire via the Bad pitch blog) give a nice, informative look at the benefits of online media placements; searchability, etc. Can anyone tell me they still need to explain this stuff to clients? Seriously, let me know.

The Online Media from RealWire on Vimeo.
Blog readers: I am riding the Pan-Mass Challenge this summer, a 2-day bicycle trek across Massachusetts to raise money for the Jimmy Fund in support of cancer research. Will you join the generous folks who have sponsored my ride? Click any part of this message to go to my fundraising page– and thank you!